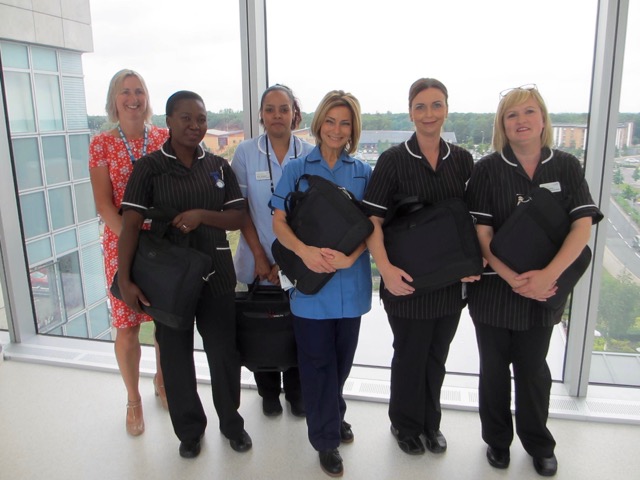 The PCTA recently supported a new NHS Cambridgeshire and Peterborough Clinical Commissioning Group (CCG) initiative, Cancer Care In The Community (CCC), by donating £5,104 to buy IT equipment to assist the CCC nurses.
CCC has a base within Peterborough City Hospital from which six nurses cover the Peterborough West, Central and East areas. The nurses are a dedicated team to support cancer patients at home, particularly around the time when their care moves from secondary to primary care focused. They will be developing a relationship with their GP practices but are initially getting most of their referrals from secondary care. They can offer treatment in the community, enable early discharge, prevent admissions as well as support and signpost the patient to other services.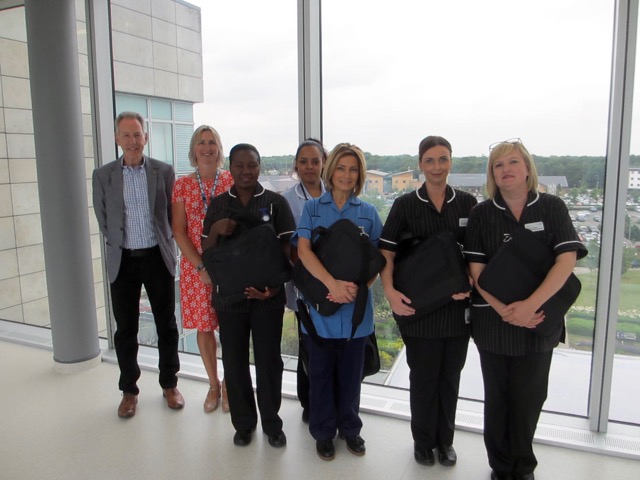 Pictured are PCTA Secretary and Trustee Ron Douglas (left) with lead CCC nurse Emma Castel (right) and her nursing team, together with the equipment financed by the PCTA.