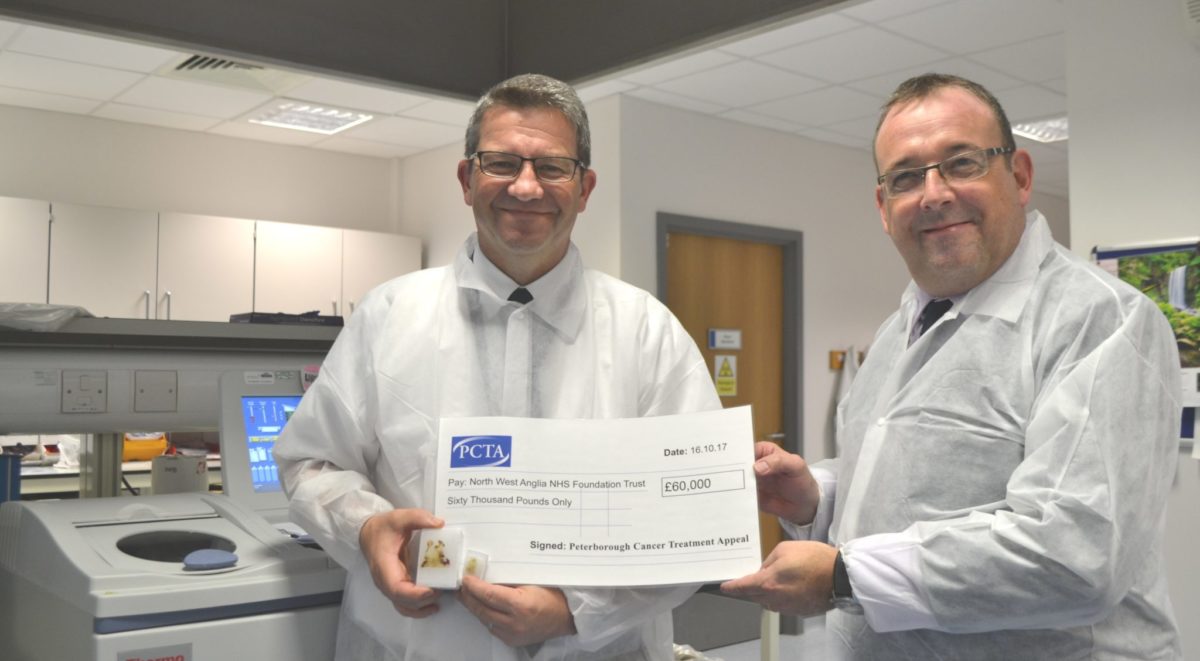 PCTA Chair Marc Folgate (right) presents the £60,000 cheque to Dr David Bailey, Consultant Pathologist
The PCTA has donated £60,000 to the Cellular Pathology Department at Peterborough City Hospital, enabling them to purchase two new embedding stations, two new microtomes and a new tissue processor.
This donation has provided invaluable resources, which will speed up the diagnosis process for patients awaiting their results and ensure that the team of scientists, who work behind the scenes in the laboratory, have modern high-quality equipment to work with.
In the last year the Cellular Pathology Team dealt with almost 25,000 cases, including breast, skin, prostate and colon tissues. These cases have equated to an average of 500 cancer diagnoses made every month.
Dr Kanchan Rege, Medical Director for North West Anglia NHS Foundation Trust, said: "We are very grateful to the PCTA for their continued generous support of our patients suffering from cancer. The group's previous donations have enabled us to improve the treatment of cancer patients and this donation completes the pathway by supporting our diagnosis of cancer."