OUR CURRENT APPEAL
Our next appeal is to be announced in the near future. The PCTA is in discussion with the North West Anglia NHS Foundation Trust and a decision is expected soon. Full details will be revealed here in due course.
---
PREVIOUS APPEALS
Cellular Pathology Department – 2017
The PCTA has donated £60,000 to the Cellular Pathology department at Peterborough City Hospital to purchase new state-of-the-art equipment. This recent donation has provided invaluable resources, which will speed up the diagnosis process for patients awaiting their results and ensure that the team of scientists, who work behind the scenes in the laboratory, have modern high-quality equipment to work with.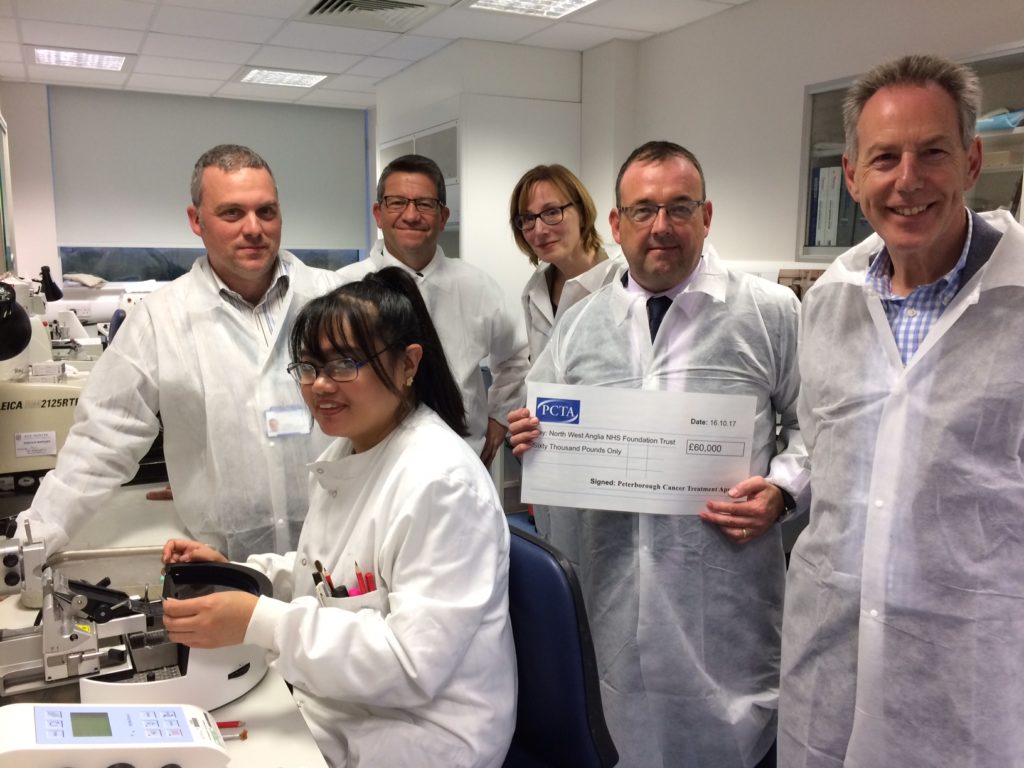 In the last year the Cellular Pathology team dealt with almost 25,000 cases, including breast, skin, prostate and colon. These cases have equated to an average of 500 cancer diagnoses made every month.
Thanks to the donation, the Pathology team has been able to purchase two embedding stations that enable the tissue that is processed to be optimally orientated, two microtomes, which slice up tumours to provide a specimen and a processor, which embalms the specimen so that it is ready to be examined.
Dr Kanchan Rege, Medical Director for North West Anglia NHS Foundation Trust, said: "We are very grateful to the PCTA for their continued generous support of our patients suffering from cancer. The group's previous donations have enabled us to improve the treatment of cancer patients and this donation completes the pathway by supporting our diagnosis of cancer."
Ron Douglas, Secretary for the PCTA, said: "The PCTA welcomed the opportunity to support the Cellular Pathology Department by providing this equipment, which will enable the Department to work even more efficiently going forward. We are constantly in touch with the Trust with regard to funding opportunities for cancer related equipment."
---
The Linac Gating Appeal – 2013/2014
The Trustees agreed with the Peterborough and Stamford Hospitals NHS Foundation Trust to raise funds to purchase, at a cost of £100,000, the software and hardware for a new Gating Process, a computer aided technique which improves the accuracy of radiotherapy treatment. The £100,000 was to cover the cost of providing the process on two machines.
WE DID IT – £96,000
THANK YOU FOR EVERY SINGLE DONATION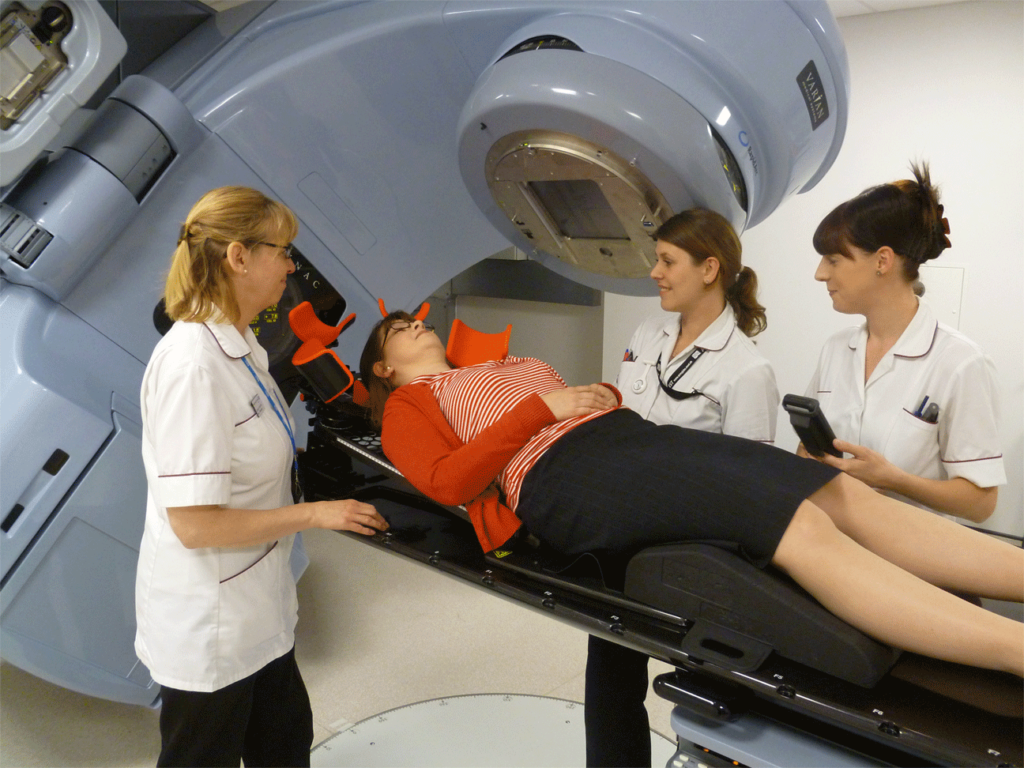 What is a Linac Gating?
Andrew Poynter, Consultant Clinical Scientist, Head of Radiotherapy Physics, Peterborough and Stamford NHS Foundation Trust:
"Radiotherapy is the use of high-energy x-rays to treat cancer, by focussing them on the tumour cells whilst trying to avoid as much of the patient's healthy tissues as possible. Tumours in or near the chest present a particular challenge because they move as the patient breathes. To ensure that the x-rays hit the tumour it is necessary to treat a larger volume of tissue than would be the case for a stationary target. This leads to a larger volume of healthy tissue being irradiated. Linac gating is a new development that allows the x-ray delivery from the treatment machine to be synchronised with the patients breathing motion so that the treated volume can be minimised. This will be of particular benefit to patients with lung, pancreas and liver tumours and also for some breast cancers."